IT'S TIME TO GET NOTICED!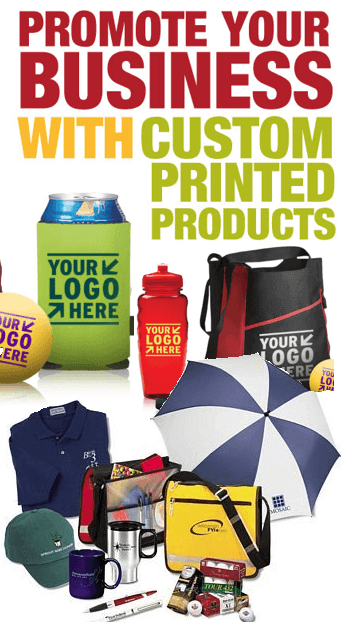 Whether you're a small business owner, a large corporation, or a nonprofit organization, promotional products can play an important role in marketing your company. Promotional products are a fantastic way to attract new customers, increase brand awareness, and grow your business. Whether you're handing out promotional items at trade shows, giving them to your loyal customers, or using them as employee gifts, we have something that will work for you.
Southern Style Graphics is here to help our customers find the right promotional products to help brand their business. From pens or water bottles to stress balls or tote bags, we have options to fit your needs. We are here to answer any questions and even provide promo product suggestions for your marketing campaign.
No artwork, no problem! Our graphic designers can create artwork that works with your brand design and colors. We will even provide a proof of what your promotional product will look like.
WHAT MAKES A GOOD PROMOTIONAL ITEM?
We believe good promotional items are tangible and powerful objects imprinted with your logo, unique artwork, or text, that help create awareness about your brand or message. Creating lasting impressions for your business, event or special occasion is possible by using items that your potential customer base will keep in their home, car, or office for an extended period of time. This allows the branded product to make multiple impressions over the life of its use for both the owner and others who might use it. Promotional products may seem expensive upfront but their value is realized over a longer period of time than most other marketing options.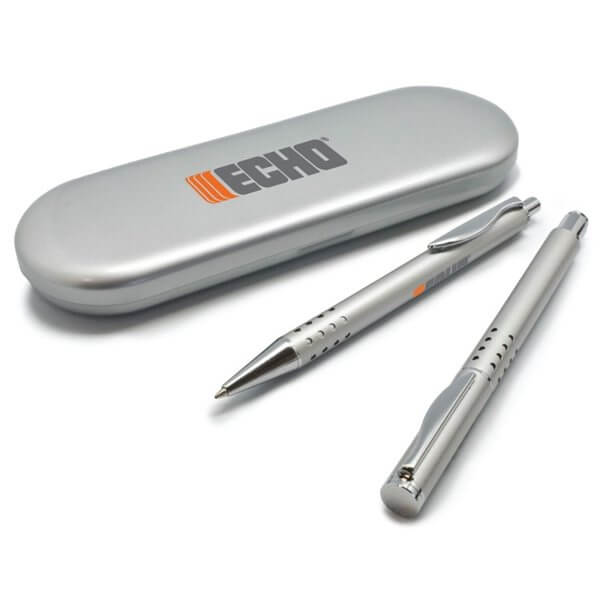 Pens and other related writing utensils easily our most popular promotional products. They are well known to make a strong impact for your brand because, well, everyone uses them. Imagine a pen with your brand is on a pen that your customer has in their car or purse. Now imagine that someone borrows that pen. Now your pen is really making an impact for your brand and helping to build your brand recognition.
The best part is that it's very affordable to invest in a really cool pen or accessory that fits your brand image. We offer pens in all price ranges and we are sure to help you find a budget-friendly pen that suits your needs.
We can provide standard ink pens, multi-function utility pens, highlighters, pens, erasers, gift-set pens, pencil sets, and more.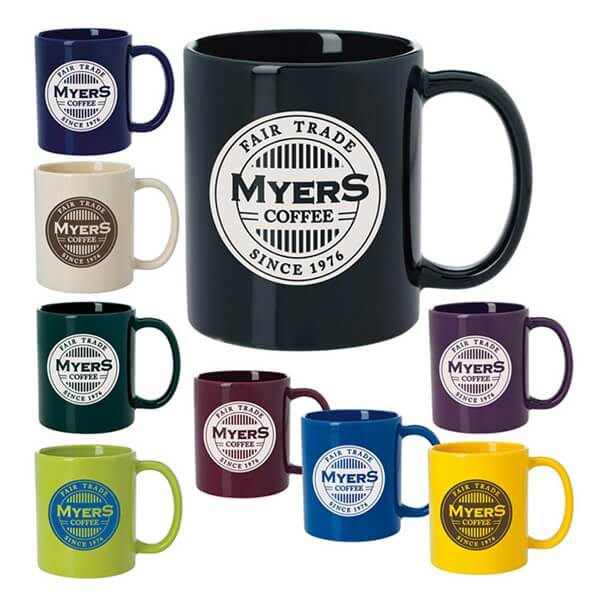 Custom drinkware is the go-to solution when you're looking for a giveaway that is recognized as a gift and not just a promotion.
Everyone can benefit from receiving a quality piece of drinkware. There isn't a person on the planet who doesn't need to hydrate and never has to quench their thirst.
What you drink out of can say a lot about you. When people have a favorite piece of drinkware, not only do they grow a strong attachment to it but often use it every day. That's why giving someone a high-quality tumbler or bottle can make your brand a strong favorite.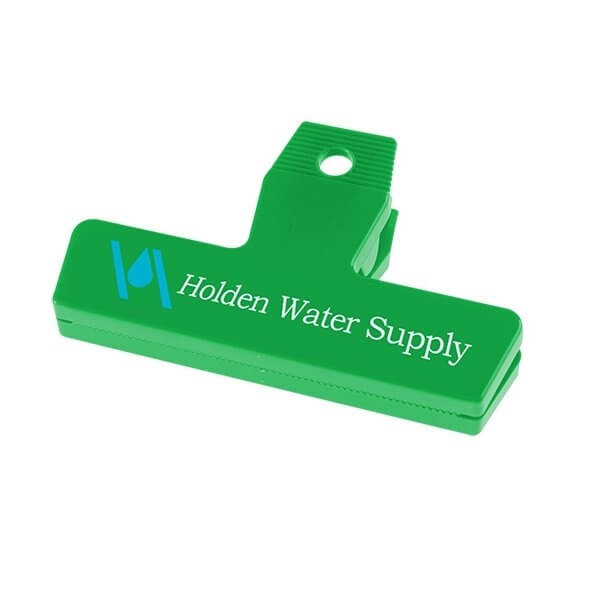 Want your brand to be a household name? Give out some household promotional products branded with your logo or company name.
When you do giveaways of houseware and kitchenware, you can be sure that people will repeatedly be exposed to your brand at home. Every time they use your promotional gift, they'll see your printed logo or custom design.
Giving away custom barbeque sets, pizza cutters, and pot holders are a great way to increase brand familiarity. When people receive useful items to use around the house or in the kitchen, they end up being kept for years. In fact, most established family homes in the United States have promotional potholders in their kitchens.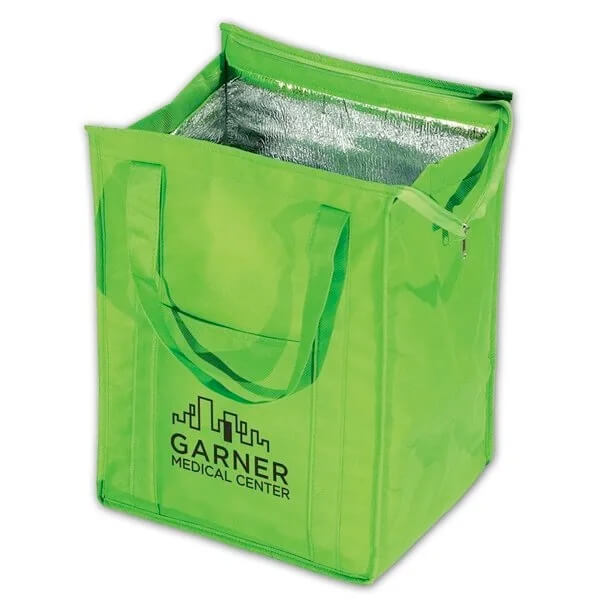 Custom printed bags are a very popular promotional item because everyone needs to carry things. Make sure all those things are carried in a bag printed with your logo.
If you're at a trade show or other event with giveaways, handing out the coolest bag will get you the most impressions. No matter how cool the other giveaways are, attendees will need a bag to put it in.
A bag printed with your logo might be one of the most iconic branding devices out there. One of the most important parts of the American clothing and department store shopping experience is walking around the mall with a bag from the trendiest store to shop at. When someone walks around with your bag, it's a vote of confidence in your brand.
Whether you're looking for luggage sets with your custom logo or are just trying to find some inexpensive tote bags, we have a custom bag to fit your needs.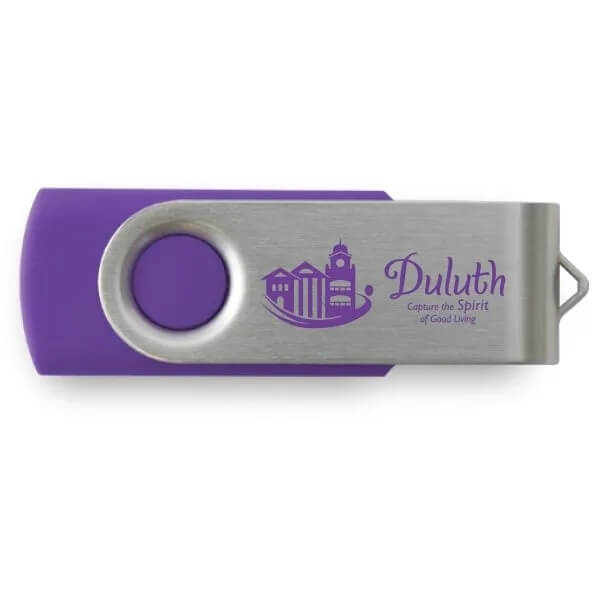 Nothing beats the utility of a phone accessory someone will use every day, or even just in emergencies, like a USB power bank.
Great promotional tech products aren't just nifty, they become a branded improvement to the quality of life. Whether it's a phone stand, power bank, or cell phone wallet, custom branded phone accessories can become an essential part of how people use their devices. Likewise, promotional computer accessories, like comfortable mousepads, and great for the B2B space.
Promotional power banks, charging cables, and USB adapters are some of the best promotional products for any industry. When the inevitable happens, and someone's phone runs out of power, make sure they have a branded USB adapter or a power bank on hand. One of the best brand impressions you can get is being there when someone needs a charge.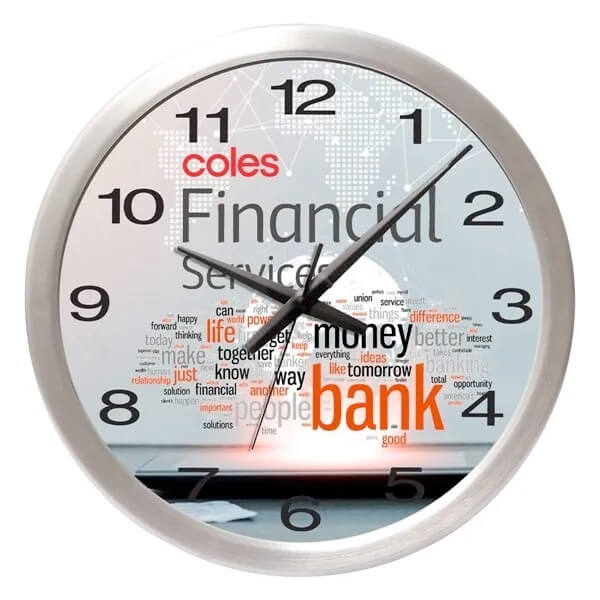 The best way to promote to businesses is with promotional office products that get used throughout the business day.
There is nothing more relevant to businesses than tools of the trade.
No matter what your industry is, if you work at a desk, you need office supplies. If you're in an office right now, you'll see all the standard desk accessories: pens, staplers, coffee mugs, sticky note pads. Imagine if all of those office products had your company logo!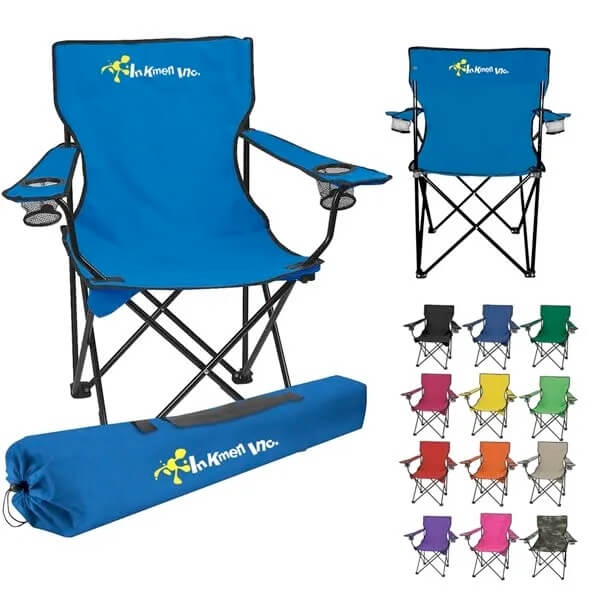 The most memorable promotional giveaways are ones that are used for having fun.
When you give away products for outdoor adventures or leisure, you're giving away an experience. When people use your sunglasses, folding chair, or picnic blanket when they are out having a great time, your brand becomes associated with good memories.
If folks are having a great time out in the sun, they'll have an even better time with sunglasses to protect their eyes. When it's bright out and sunglasses are an afterthought to a day full of fun, you'll find that sunglasses are a very hot giveaway. That's why, whenever you see sunglasses being given out for free at the summer fair, everyone is wearing them.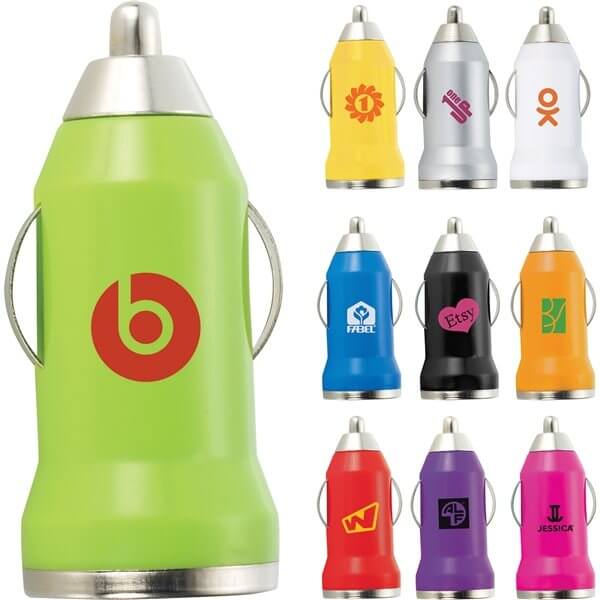 Giving away custom automotive accessories is a great way to get daily brand exposure. When someone has your promotional product in their car, they'll see your logo or custom design on their daily commute and weekend trips too.
A great automotive promotional product can legitimately improve a recipient's quality of life. The average American worker spends months of their life driving when it's all added up. That's why giving away a small convenience when on the road can add up to a lot of appreciation.
Automotive promotion isn't just limited to small conveniences though. Every day, drivers are saved from getting lost with a dead smartphone by having car adapters to plug in to. In colder climates, having an ice scraper can help drivers safely see the road. That's why cigarette lighter adapters and ice scrapers are popular giveaways for businesses from all industries.
For questions or a FREE quote please complete this form.