STITCHING IN STYLE
Southern Style Graphics can personalize apparel to show your business interests and help you advertise economically and efficiently. Preserve your family's happy moments and special occasions through permanent, high-quality embroidery on gifts, bags, clothing, and more. Show your favorite team's colors and logos and much more. We do quality work on some of today's most advanced embroidery equipment. Our machines can put a high-quality design on almost any shirt, jacket, or other apparel of your choice.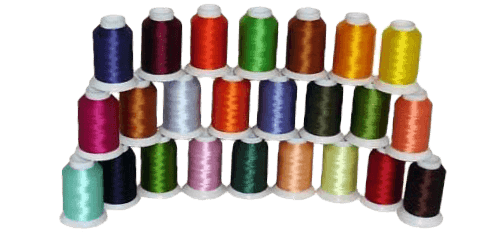 Promote Your Brand
We take pride in making your business advertising dollars work harder for you. We help put your business apparel embroidery, custom logo, or personalized message on on your employee uniforms or even everyday items that your customers wear. Imagine someone walking down the street or in a business meeting wearing items that are embroidered with your companies name. What better way to get your business name and message out there in the public?
Family Memories
Personalized family items are a specialty of ours. We take pride in personalizing items from hats to fabric napkins, from shirts for family reunions to handbags for Mom. Personalizing these items can make lasting memories that are unique to your family and last for many years to come. We can put your name on thousands of everyday items that people will see and remember, whether it be family items, business, or holidays.
Expert Design Done Right
Need help with the design? Our design team can work with you to create that perfect design. Already have a design but don't have an embroidery file? No problem, we can convert your design file to an embroidery file for you!
SERVING LEE COUNTY FOR 15 YEARS
For questions or a FREE quote please complete this form.